No Wait Oil Change

Quicklube Services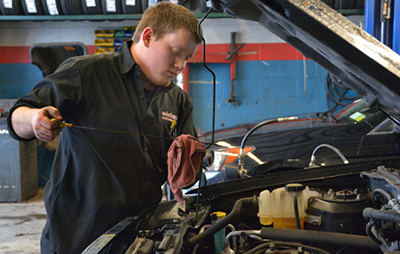 We specialize in Full Service oil changes on all makes and models of passenger cars/light trucks and vans as well as some motorhomes. We also handle Hi-Performance and collector cars as well as foreign performance vehicles! Our Services exceed your vehicles new car warranty standards!

Our Oil change is not a basic oil change as we use semi-synthetic oils based on the demands and specifications of today's vehicles. We follow all original equipment manufacture (OEM) maintenance schedules

Our Multi Point Oil Change service you can help maintain the value of your vehicle by preventing or retarding mechanical wear, internal engine rust, corrosion and sludge build-up. Our Oil Change service provides the following benefits: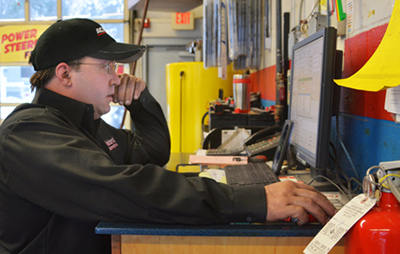 Why change your oil and filter regularly:
Cleans, cools and lubricates engine components
Helps reduce engine wear
Helps you maintain your car's manufacturer warranty
Helps maximize fuel economy and engine performance
Helps prolong engine life and other vital components
Helps reduce emissions pollution
Our Full Service includes changing the oil and filter (your choice of any major oil brands we carry), up to 5 quarts, grease chassis (where applicable), check lights, check & fill fluids (antifreeze and some gear oils an extra charge may apply), inspect belts and hoses, check/inflate tires to manufacturer's specifications.
Recommended Services Menu:
Air filter (Every 15,000 miles)
Transmission flush (Every 40-60,000 miles)
Radiator Flush and Cooling Systems (Every 2yrs. or 24,000 Miles)
Serpentine belt change (Every 60,000 miles or as needed)
Fuel injection cleaning service (Once a year)
Wiper blades (Every 6 months or as needed)
Differential fluid change (Every 20,000 miles)
Manual transmission service (Every 20,000 miles)
Air conditioning Service
Fuel filter replacement
Providing quick oil changes and propane refills in Depew, Elma, Lancaster, West Seneca, Cheektowaga, NY and Surrounding Areas.